Insulated Lunch Bag Cooler,Wide open top design, Front pocket, Top carry handle
Insulated Lunch Bag Cooler,Wide open top design, Front pocket, Top carry handle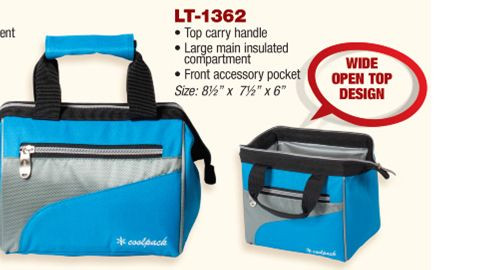 Insulated Lunch Bag Cooler wide open top design , Top Carry Handle Front accessory pocket, insulated main compartment Children's Collection Small enough for young children but big enough to be used for Grade schools Kids (8.5 " x 5.5" x 7).
 The big open mouth top will allow for a good cold or Hot lunch or both for your kids. 
Insulated  Main  compartment
Heat sealed P.E.V.A LINING
Front accessory zipper pocket
Heavy duty  Handle

Size: 8.5 " x 5.5" x 7
Expedited mail $0.00
Features
Delivery within 1-3 business days
Includes Delivery Confirmation (tracking)
best priced service (free!)
                                              *Paypal is the preferred method of payment.
---