Galaxy S4 Cygnett Tats Cru Bio Graffiti Quiet Storm Soft-touch Case/Skin
Galaxy S4 Cygnett Tats Cru Bio Graffiti Quiet Storm Soft-touch Case/Skin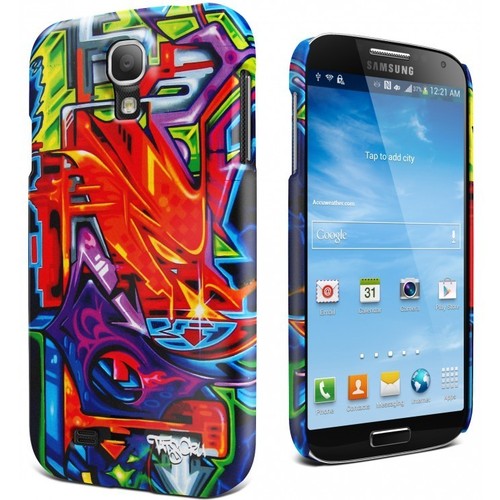 Internationally-renowned, Bronx-based professional muralists, TATS CRU, have spearheaded the battle to change the public perception of graffiti, since the early 1980s. From the early days of subway graffiti, TATS CRU has helped elevate graffiti to a public art form.
TATS CRU paint the famous Graffiti Hall of Fame in Harlem and receive recognition throughout the world for mural advertising and art – created for clients as diverse as small local businesses to corporations such as Coca Cola and Sony.
The New York icons are the subject of a feature length graffiti documentary TATS CRU: THE MURAL KINGS and their murals have been commissioned for hospitals, museums, schools and New York City institutions. Foundation TATS CRU member, Wilfredo 'Bio' Feliciano is known for his lettering, wild and intricate styles and explosive use of colour – he's a true master of New York style painting.
Features:
A uniquely designed case from internationally renowned muralists TATS CRU
Ultra-Slim design adds virtually no bulk or weight to your S4
Soft textured finish
Easy to install, snap on design
Includes screen protector for all round protection
Lifetime warranty/guarantee!
---